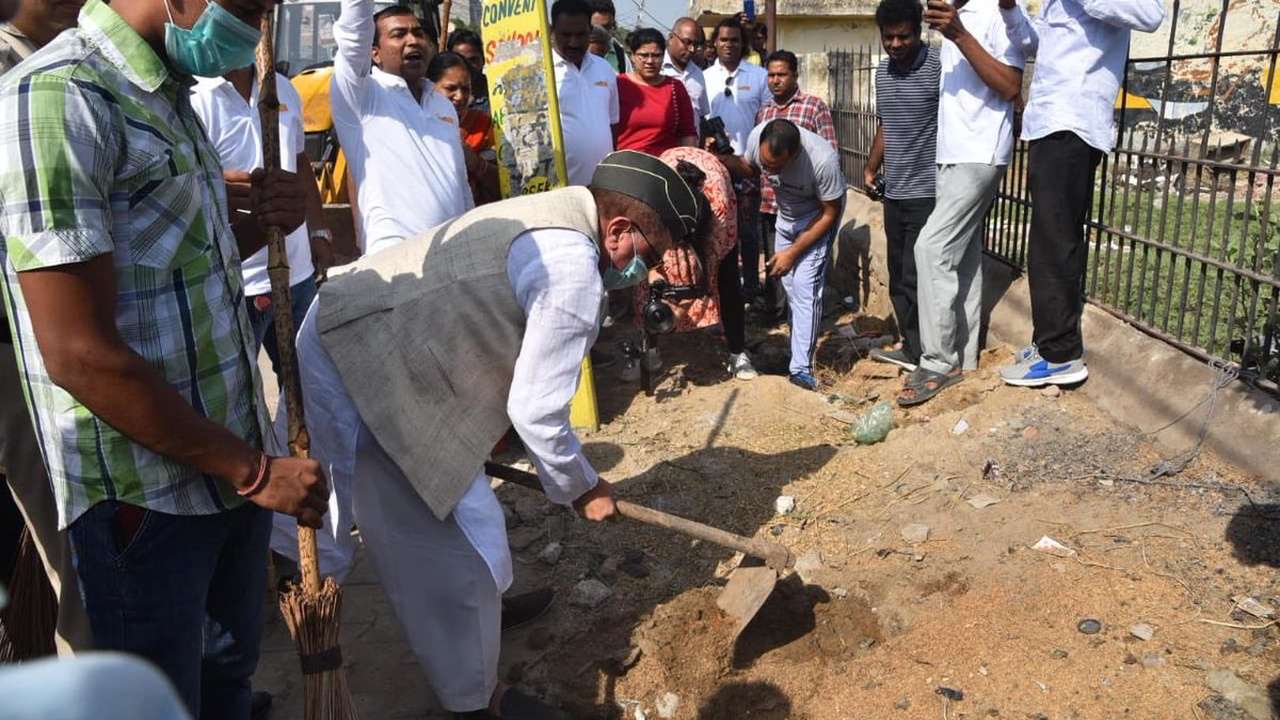 On Saturday, Rajya Sabha MP Subhash Chandra participated in PM Modi's Swachhata Hi Seva campaign. The RS MP started the campaign by honouring the legendary Swami Vivekanand at Lahoria Chowk in Hisar.  He later participated in the campaign with others in Haryana.
He wrote on Twitter: "Contributed to Prime Minister Narendra Modi's 'Swachchata Hi Sewa' campaign with good folks of Haryana."
'स्वच्छता ही सेवा' अभियान की शुरुआत हिसार के लाहौरिया चौक से युगदृष्टा स्वामी विवेकानंद जी को नमन करते हुए की। pic.twitter.com/KHFZgmBeuy

— Subhash Chandra (@subhashchandra) September 15, 2018
आज हरियाणावासियों के साथ प्रधान मंत्री @narendramodi के 'स्वच्छता ही सेवा' अभियान में अपना योगदान दिया। @swachhbharat #SHS2018 pic.twitter.com/skNF0dTYjc

— Subhash Chandra (@subhashchandra) September 15, 2018
Launching the "Swachhata Hi Seva" campaign, Prime Minister Narendra Modi said Saturday all sections of society and every part of the country have joined the cleanliness drive as he noted few would have thought that nine crore toilets would be built and 4.5 lakh villages declared open defecation free in four years.
The "cleanliness is service" campaign will continue till Mahatma Gandhi's birth anniversary on October 2, with Modi asking people to rededicate themselves to fulfilling the father of the nation's dream of a clean India during an interactive programme.
The prime minister spoke to groups of people from across the country besides several religious figures, Uttar Pradesh Chief Minister Yogi Adityanath and personalities including Amitabh Bachchan and Ratan Tata through video-conference in which they shared details of their work for the campaign.
The sanitation coverage in India has increased to over 90 per cent from 40 per cent in four years, Modi said.
"Had anybody imagined that more than 450 districts would be open defecation free (ODF) in four years or that 20 states and Union Territories would be open defecation free in four years," he said, calling it a historic day today as he launched the fortnight-long campaign.