Shri Subhash Chandra attended the launch of Shri Shiv Khera's new book 'You Can Achieve More' as the guest of honour. The author's first self-help book 'You Can Win' is an international best-seller.
Joined Nitin Gadkari Ji, Dr Harsh Vardhan Ji in releasing Shiv Khera Ji's book 'You can achieve more'. I've started reading the book & it's been a great experience for me. I'm sure this book will be a bigger success than the best seller 'You can win'. pic.twitter.com/wRjHvAxqQX

— Subhash Chandra (@subhashchandra) August 9, 2018
Subhash Ji addressed the gathering at the launch event. Sharing his experiences, he recalled the conversation he had with this father three years ago. He said, "My father said to me that you have earned fame and wealth, but you must also share your wisdom and experience. That is when I thought of doing the Subhash Chandra Show."
Speaking about the book, he quoted Swami Vivekananda Ji and said, "Swami Vivekananda Ji said that human beings have no boundaries, we build our own boundaries. That is what this book tries to explain in its own way and language."
He added, "I have read 50-60 pages of the book and I must say it is compelling and promising. It makes one realize that we too can do this and tap into our strengths."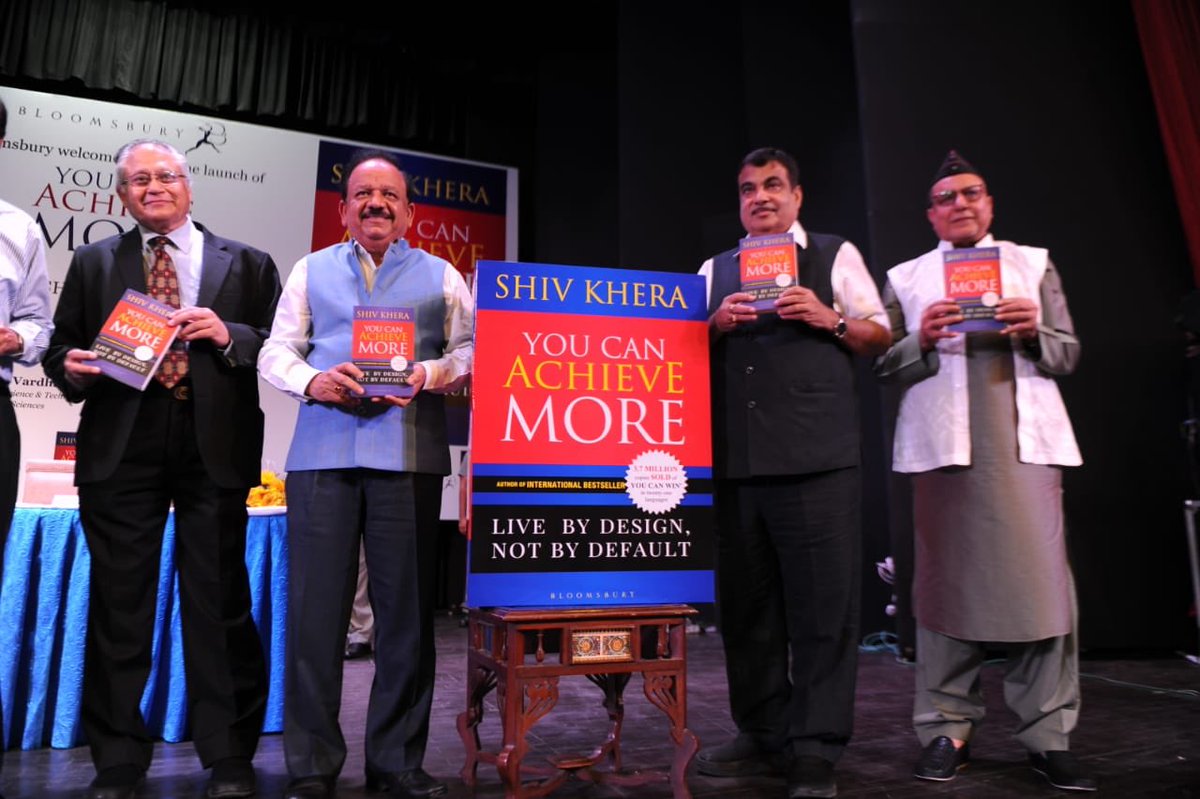 Subhash Ji also announced that, "Shiv Khera Ji will be soon working with us in over 70,000 schools of Ekal Vidyalayas."
The event was held in New Delhi and was also graced by Honourable Union Minister Shri Nitin Gadkari, Honourable Union Minister Dr Harsh Vardhan and other dignitaries.